Faux-mahogany. Completed under Metamorfaux, NYC.
Faux-carrara marble counter top, part of installation for "Pride Goes Before a Fall" at Artist's Space, NYC.
Faux-finished 3D Printouts for artist Walid Raad. These are plastic copies of ancient stone carvings painted to look like the original stone.
Faux-bois fiireplace, NYC
Click on images to enlarge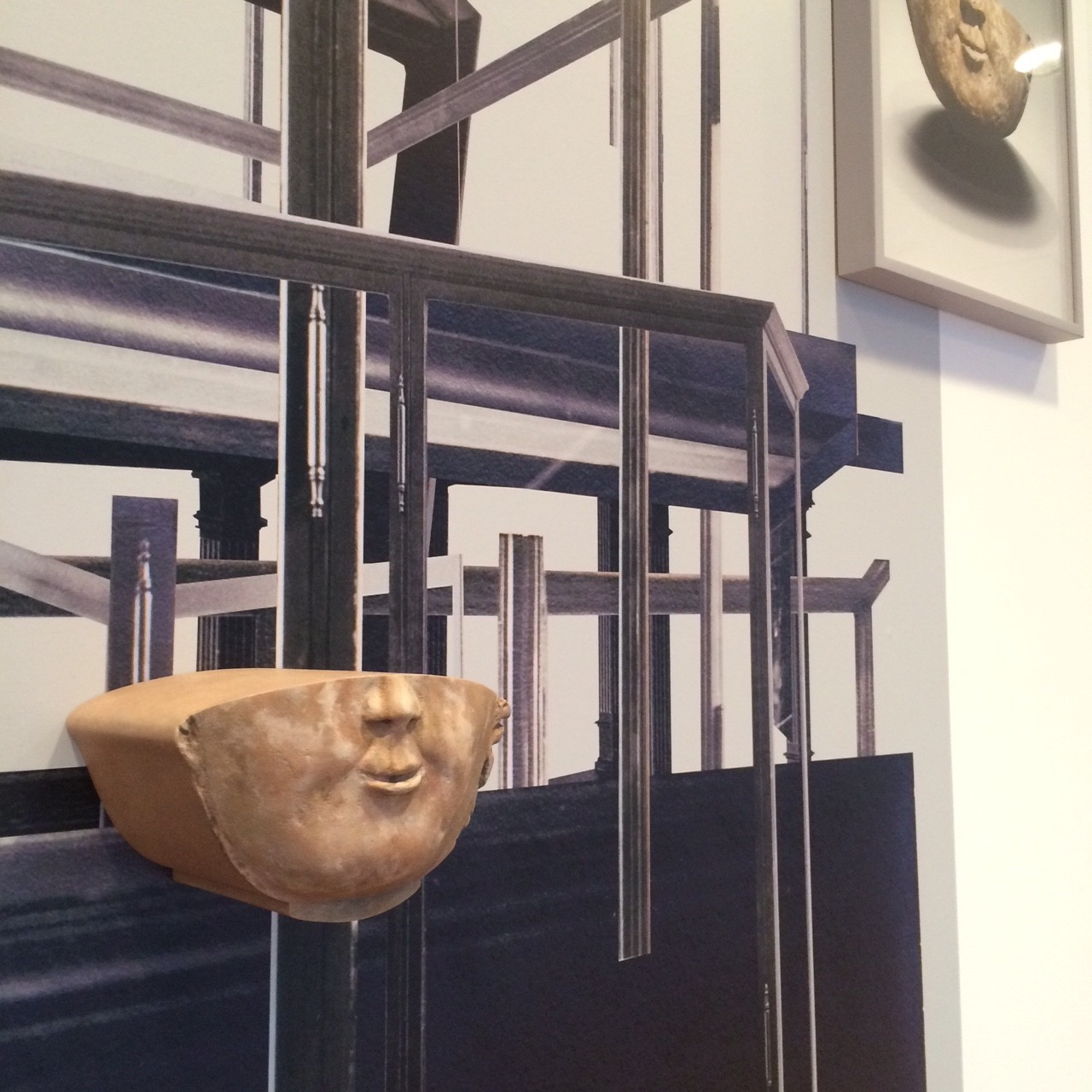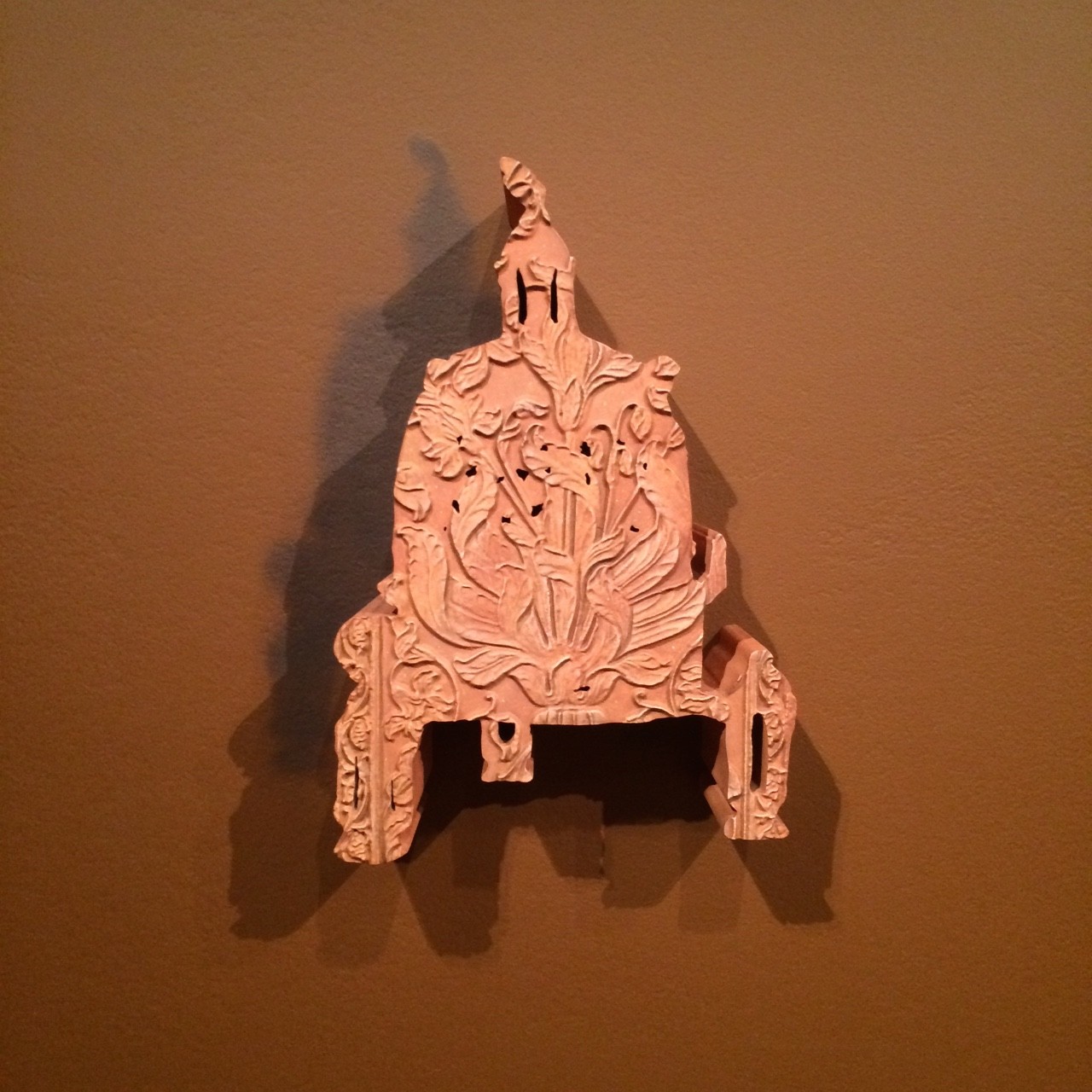 Above are the faux-painted 3D printouts hanging in the Museum of Modern Art, for artist Walid Raad.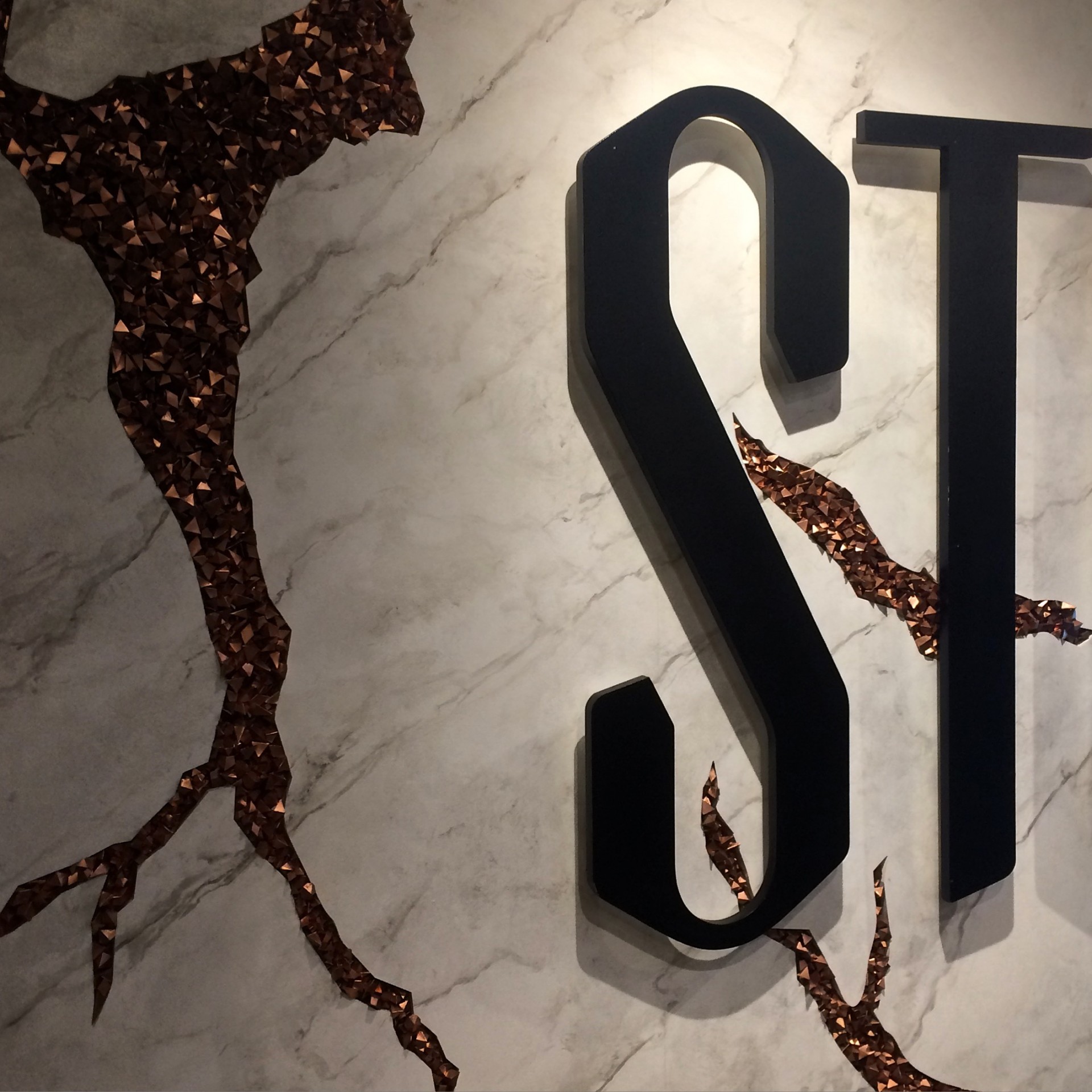 Detail of faux-marble for retail shop Story, NYC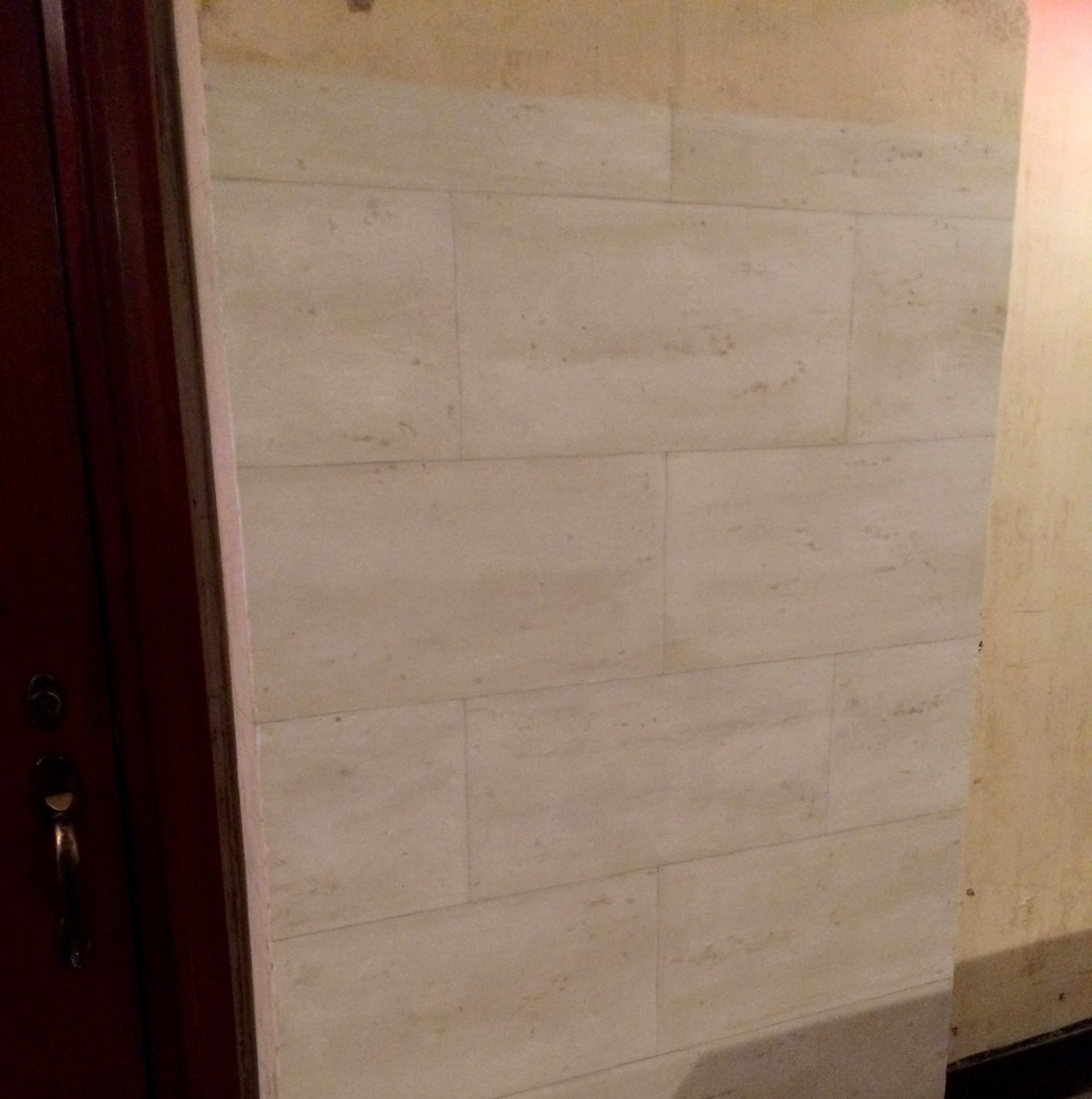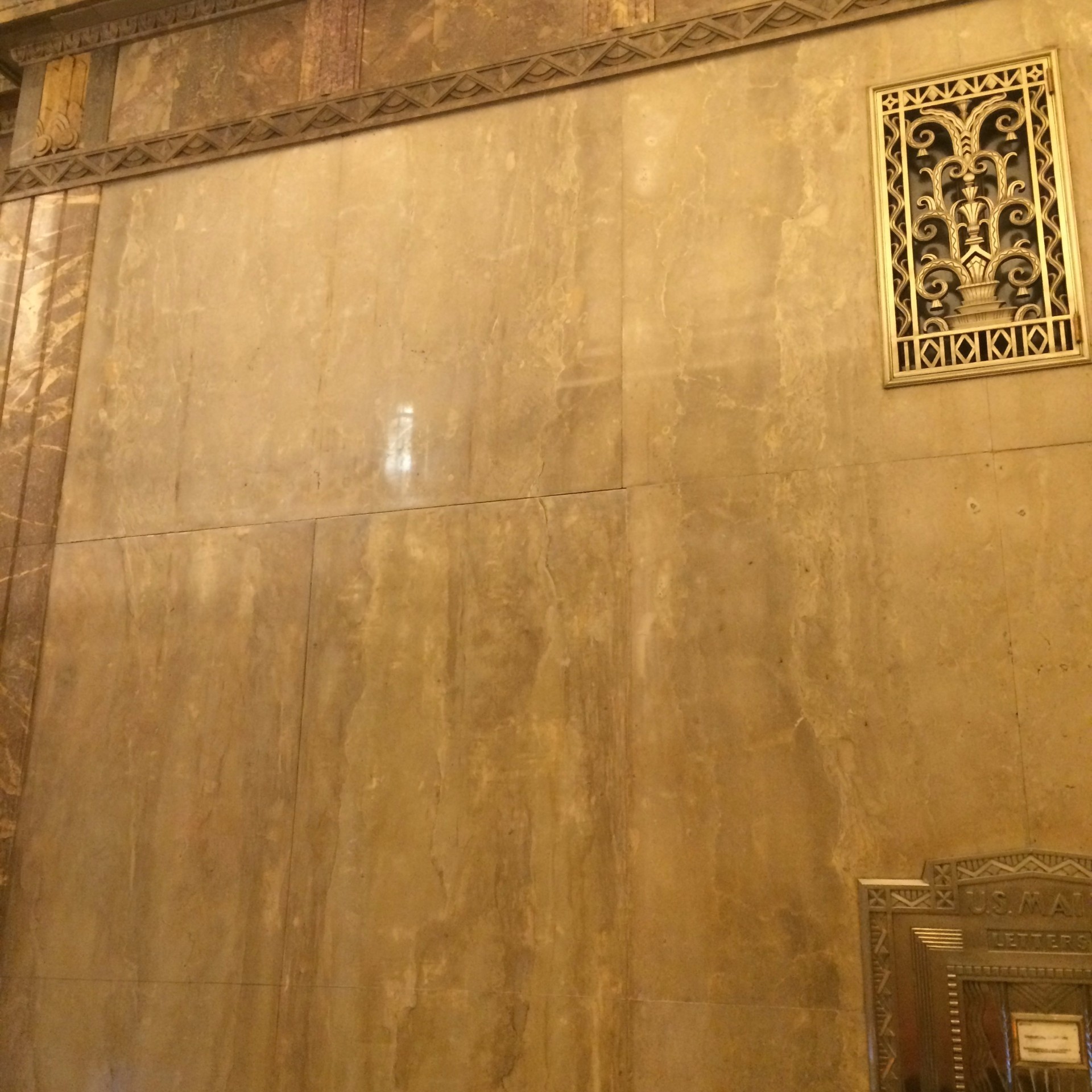 Four panels on left are faux-finished to match the surrounding stone. Painted onsite in the lobby of 20 Exchange Place, NYC.
Faux-travertine blocks in residential lobby, NYC